By Capt. Peacock
Fishing Report Week # 25, Feb. 25 – March 04, 2016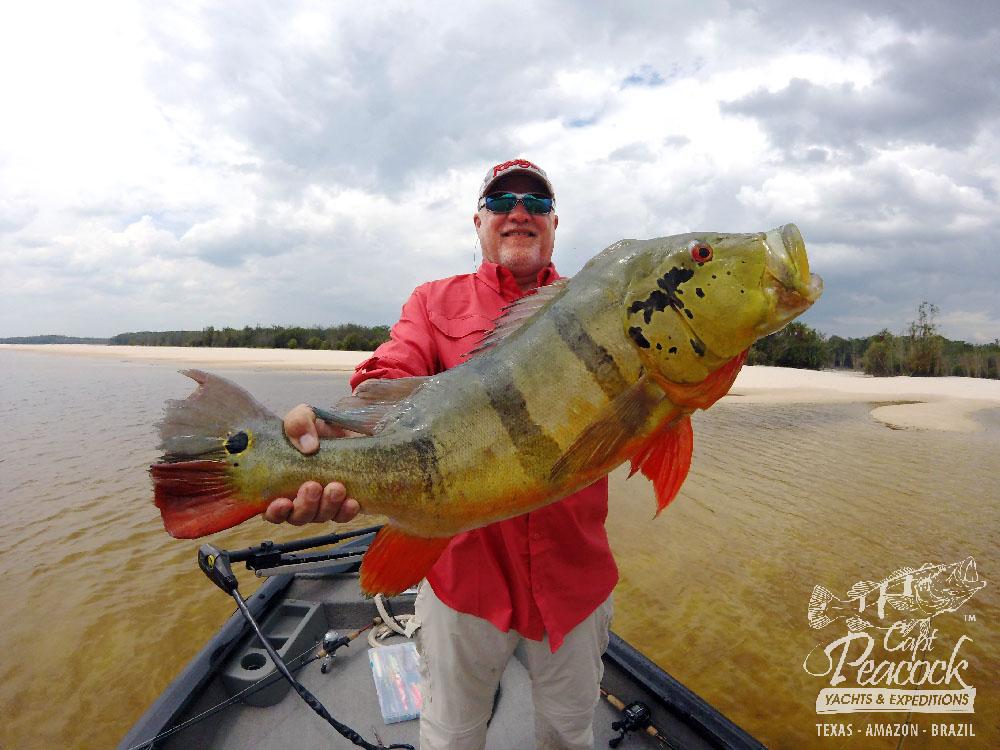 They say that all good things must come to an end and this year's fishing season is no exception.
The week of February 25 through March 04, 2016 was our last until September and in true Capt. Peacock style we ended it on a high note with some pretty big fish caught and lots of fun being had by all on board.  And those ranged in age from 14 to their mid 70's.  It was a diverse group age-wise but one that gathered together to have fun and luxury in one of the last truly unspoiled places on Earth.  We had 22 guests onboard for this last week and not only did they range it age but did so in relationships and where they were from as well.  We had husbands and wives, fathers and sons, boyfriends and girlfriends, fathers and daughters, and groups of friends.  Some were from Texas, some from elsewhere in the States, and a few were from Canada.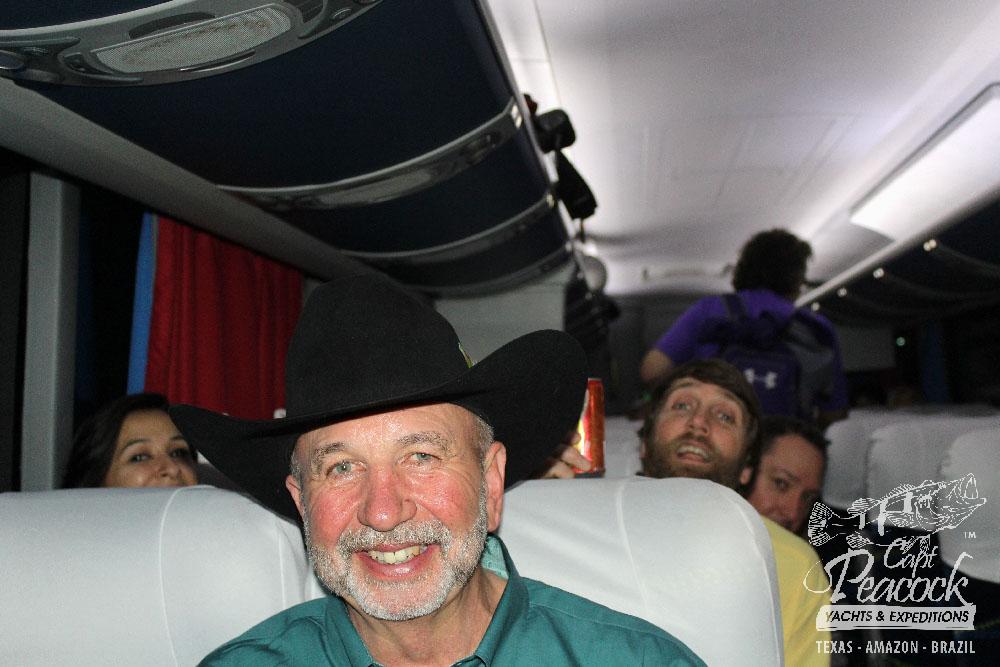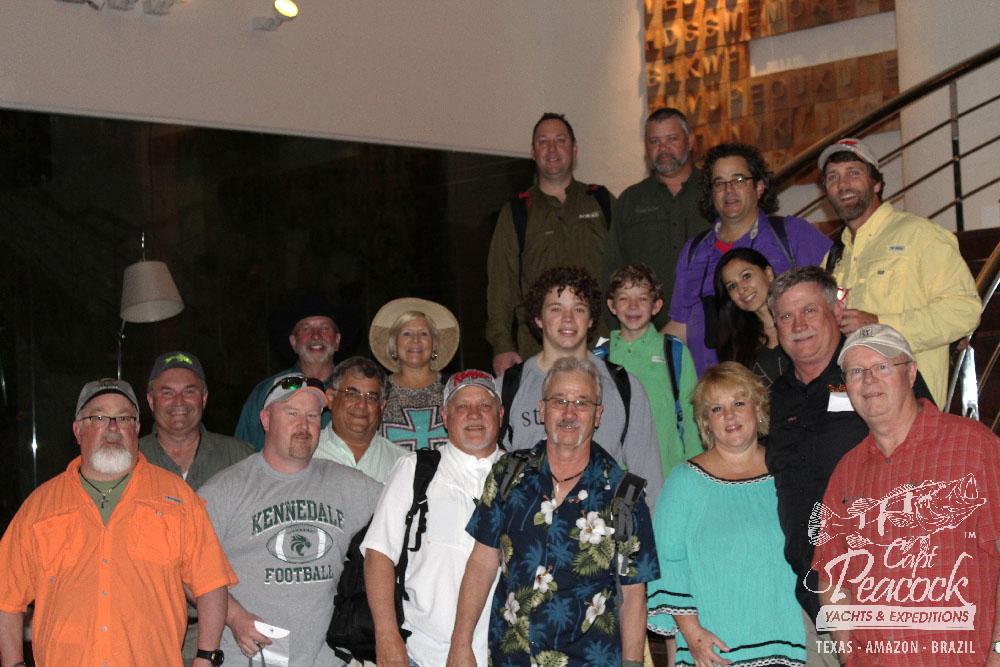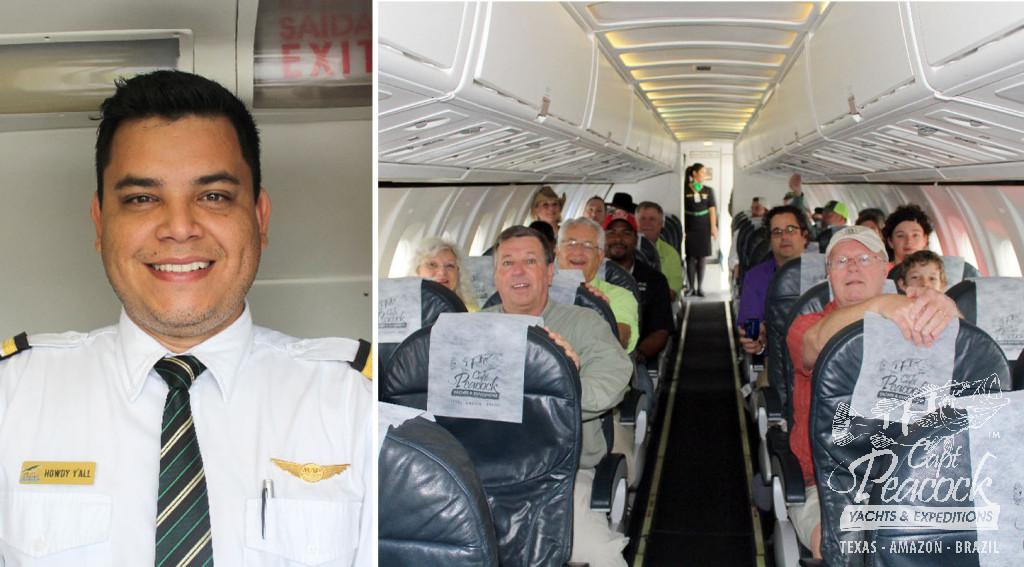 All told this group landed 1,286 Peacock Bass and a host of other species such as freshwater barracuda, piranha, giant catfish, and dogfish.  In addition they also enjoyed a nighttime Brazilian beach barbeque under the stars, a shore lunch featuring dancing and plenty of downtown in hammocks under the jungle canopy, gourmet meals prepared by Chef Saul, and drinks a'plenty served by our trained mixologists Chip and Dale.  They also partied and danced on our upper lounge, visited an Indian village, and enjoyed the beauty that is Amazônia.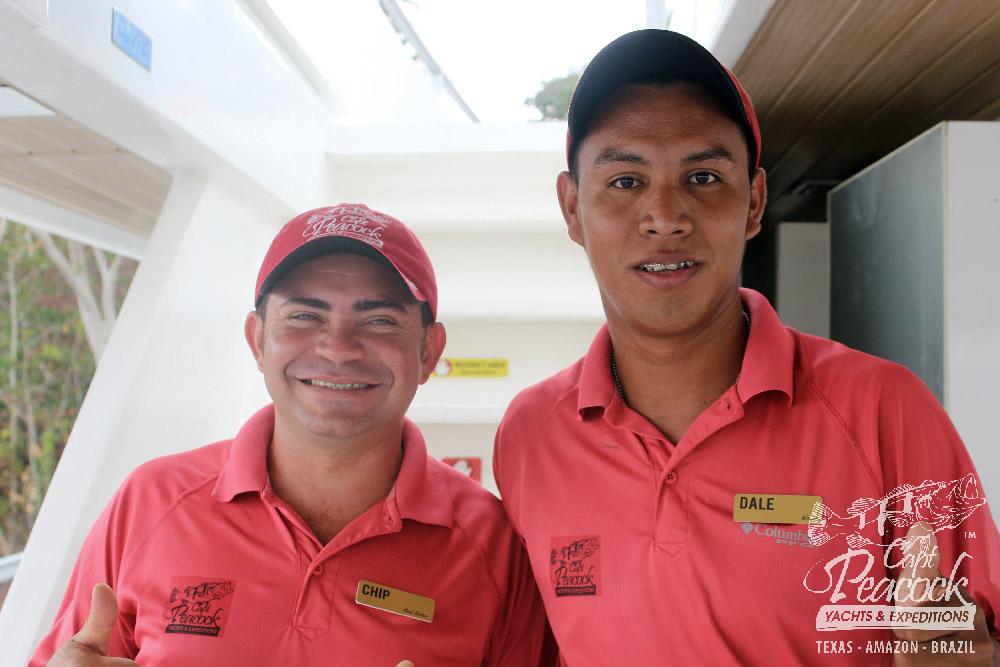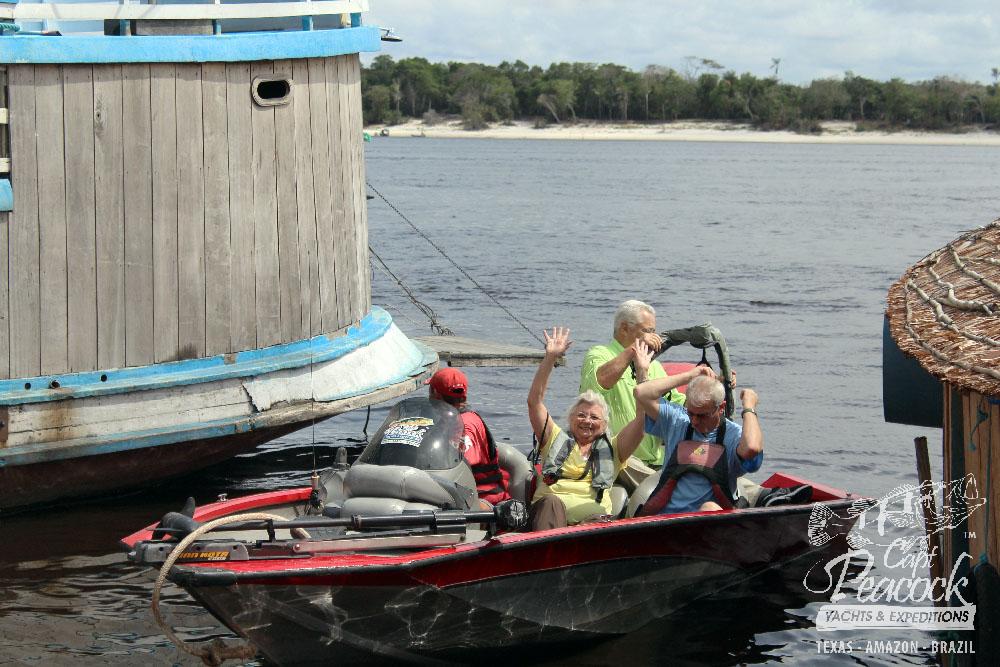 But back to the Peacock Bass…
Of the almost 1,300 Peacocks they landed five weighed 10 pounds, three weighed 11, three hit the 12 pound mark, six weighed 13 pounds, five hit the 14 pound mark, two weighed 15, there was one 16 pounder, two 17 pounders, three 20 pounders, two that weighed 21 pounds, and two that burst the scales at 22 pounds.  Folks, that's a whole lotta big fish!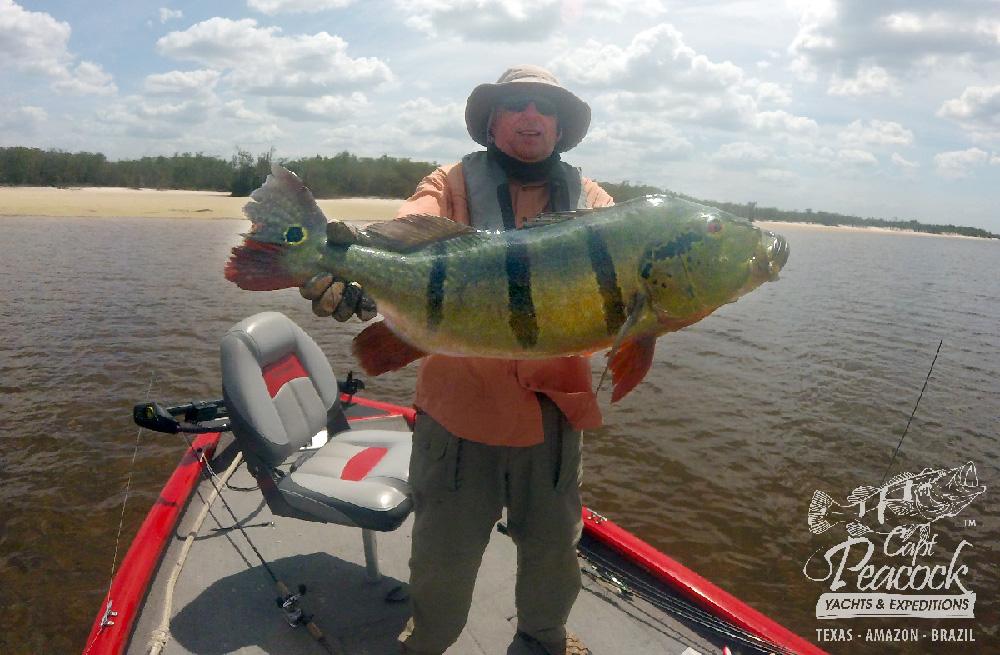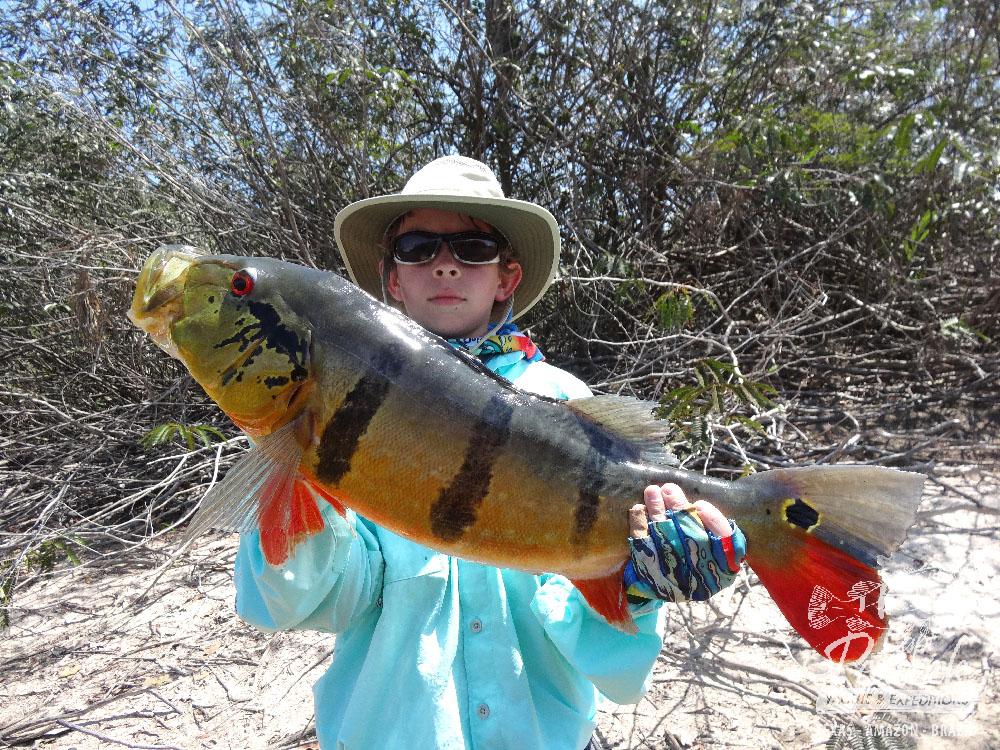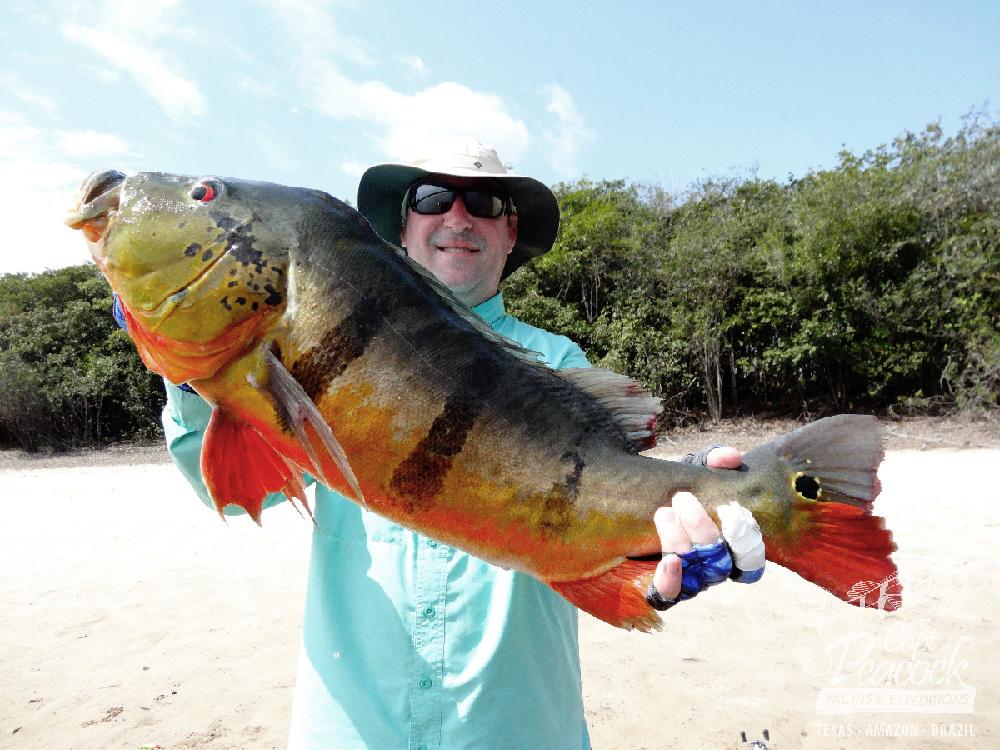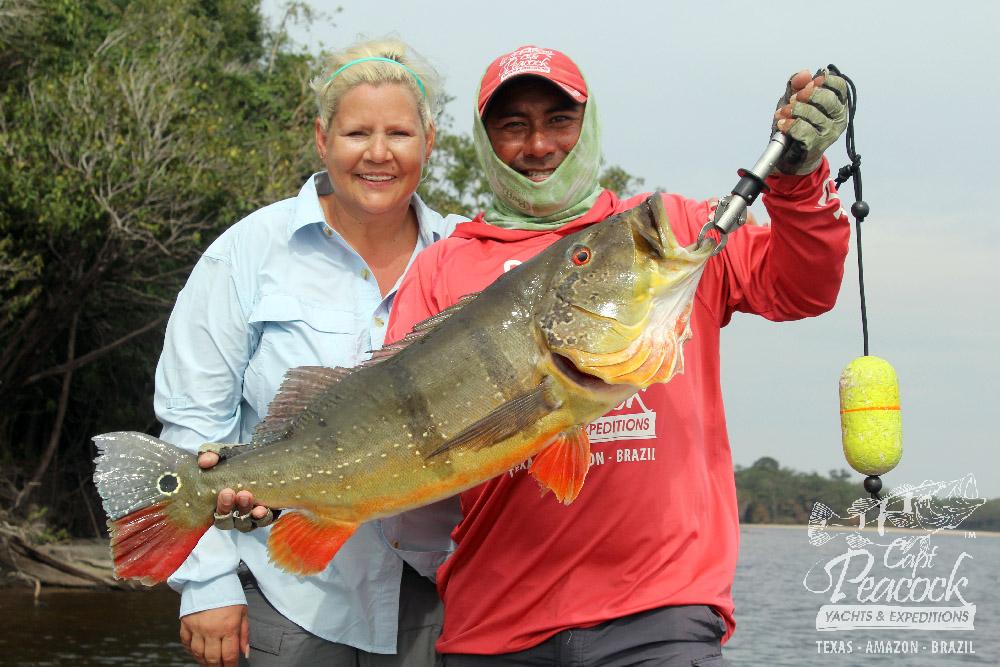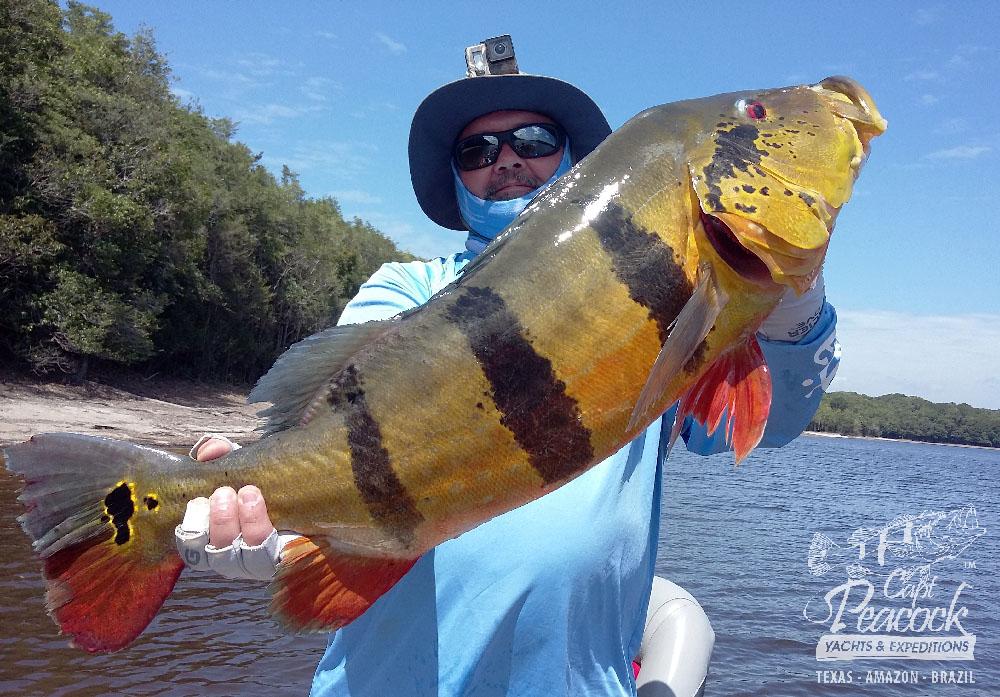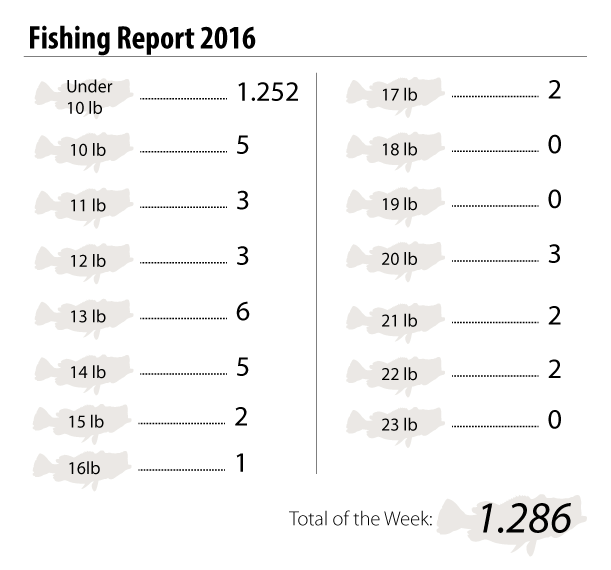 The kind of fish, that along with the Capt. Peacock brand of service, amenities, and luxury will keep these new friends coming back year after year.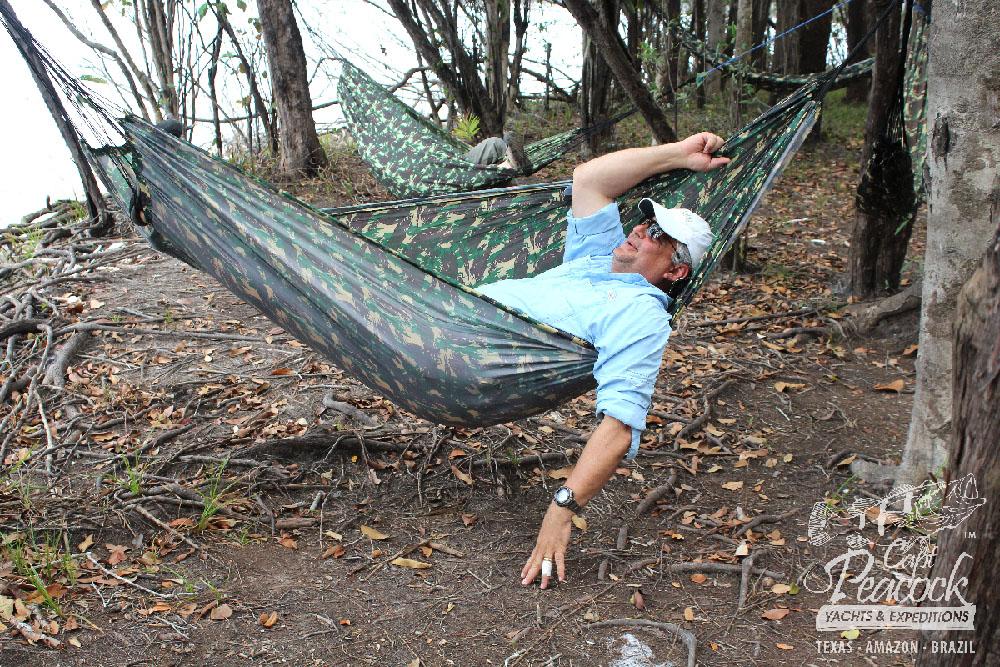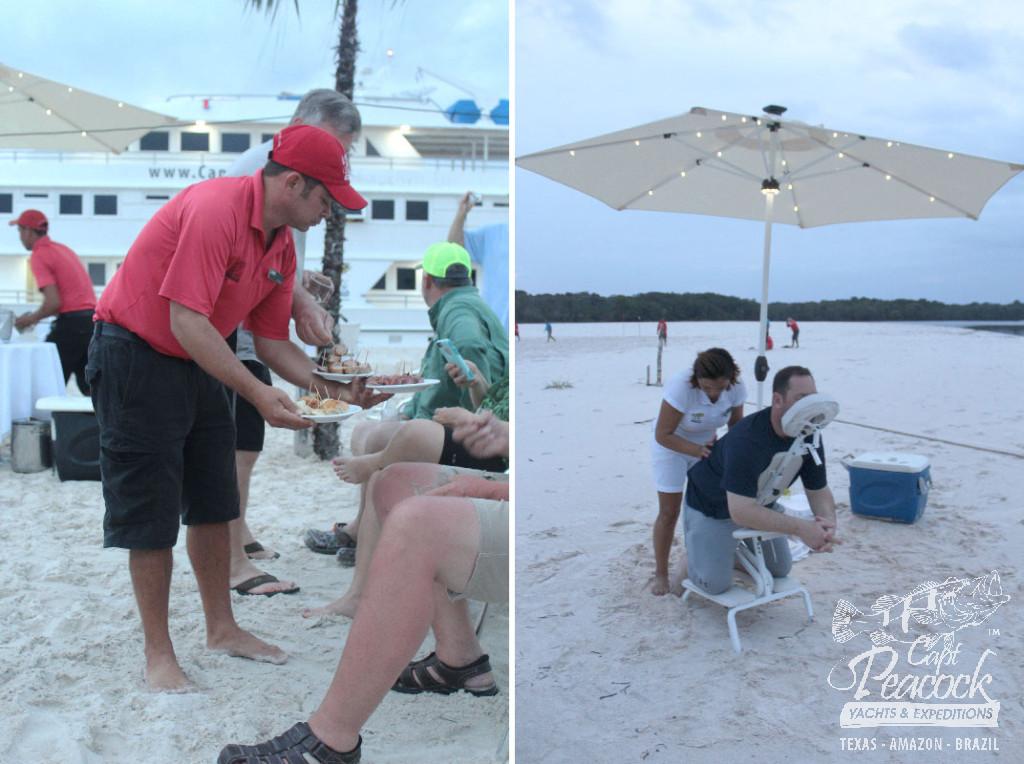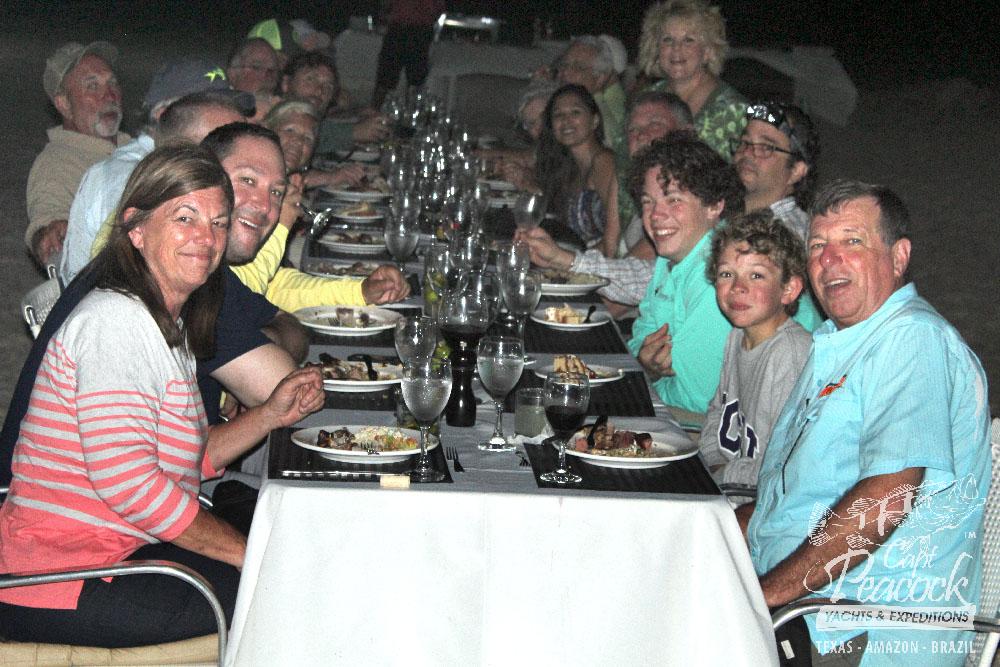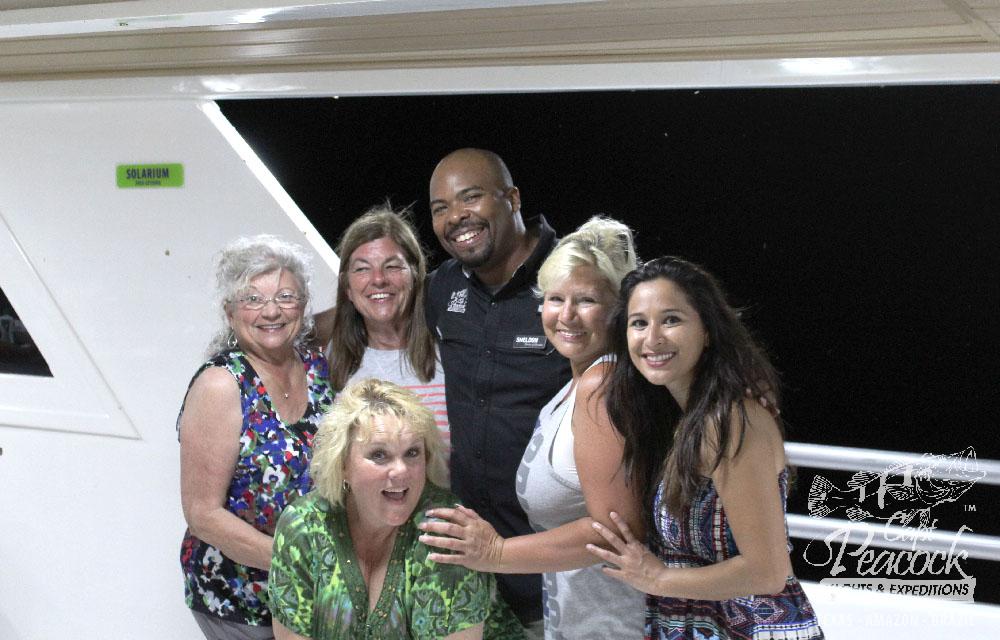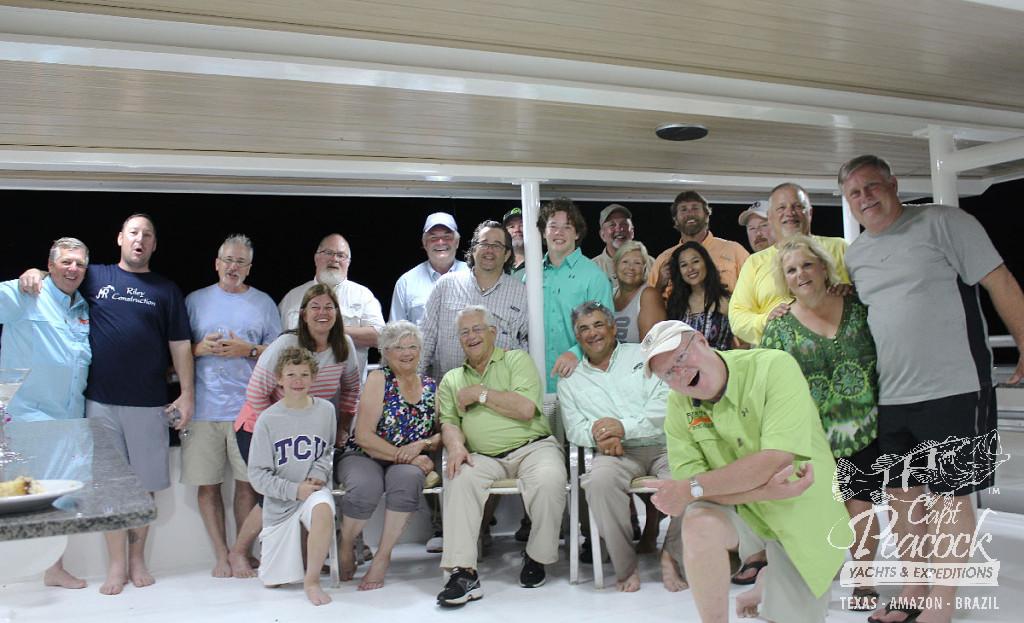 I know this because I know Amazônia.
I'm Capt Peacock.
A vida é melhor vivida na Amazônia.