By Capt Peacock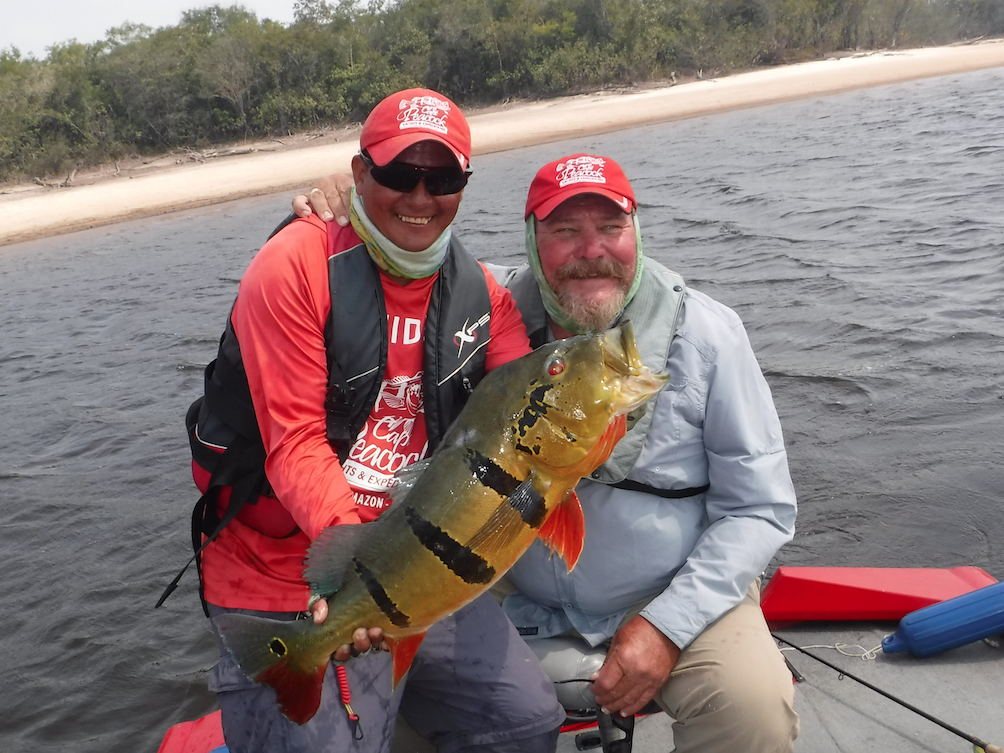 My guides never cease to amaze me.
Case in point, week 23 saw the lowest water levels this season. As this normally means the fishing will be less than stellar to say the least, I had some grave concerns. So much in fact that I actually contacted our guests ahead of their trip to tell them the fishing might not be up to my standards and offered to re-book them for a future date. Despite my warnings, all agreed to come saying that they had faith my guides would do their best.
I had that faith too but I was still worried.
Turns out, my worries were for not as the week ended with over 1,000 Peacock Bass landed, lots of happy guests, and some very proud guides.
Week 23 saw a full yacht with 24 guests onboard ranging in age from the early 20's to the late 60's. Some were friends who had fished Brazil's Amazon with us before but the majority were first timers. Or, as I like to say, future repeat customers. This because most of those that fish with us once end up doing so again and again and again.
And again and again.
This group enjoyed the run of the yacht and all that it and my crew had to offer. They ate like kings, drank like fish, danced under a star filled sky on a virgin beach during our nighttime Brazilian barbeque, and slept like babies in hammocks under the rainforest canopy after a fantastic shore lunch. They also got massages, visited an Indian village, and ate and drank some more. And when we returned to Manaus, most of them went with me to Buffalo – my favorite Brazilian steakhouse – then allowed me to give them a tour of the city.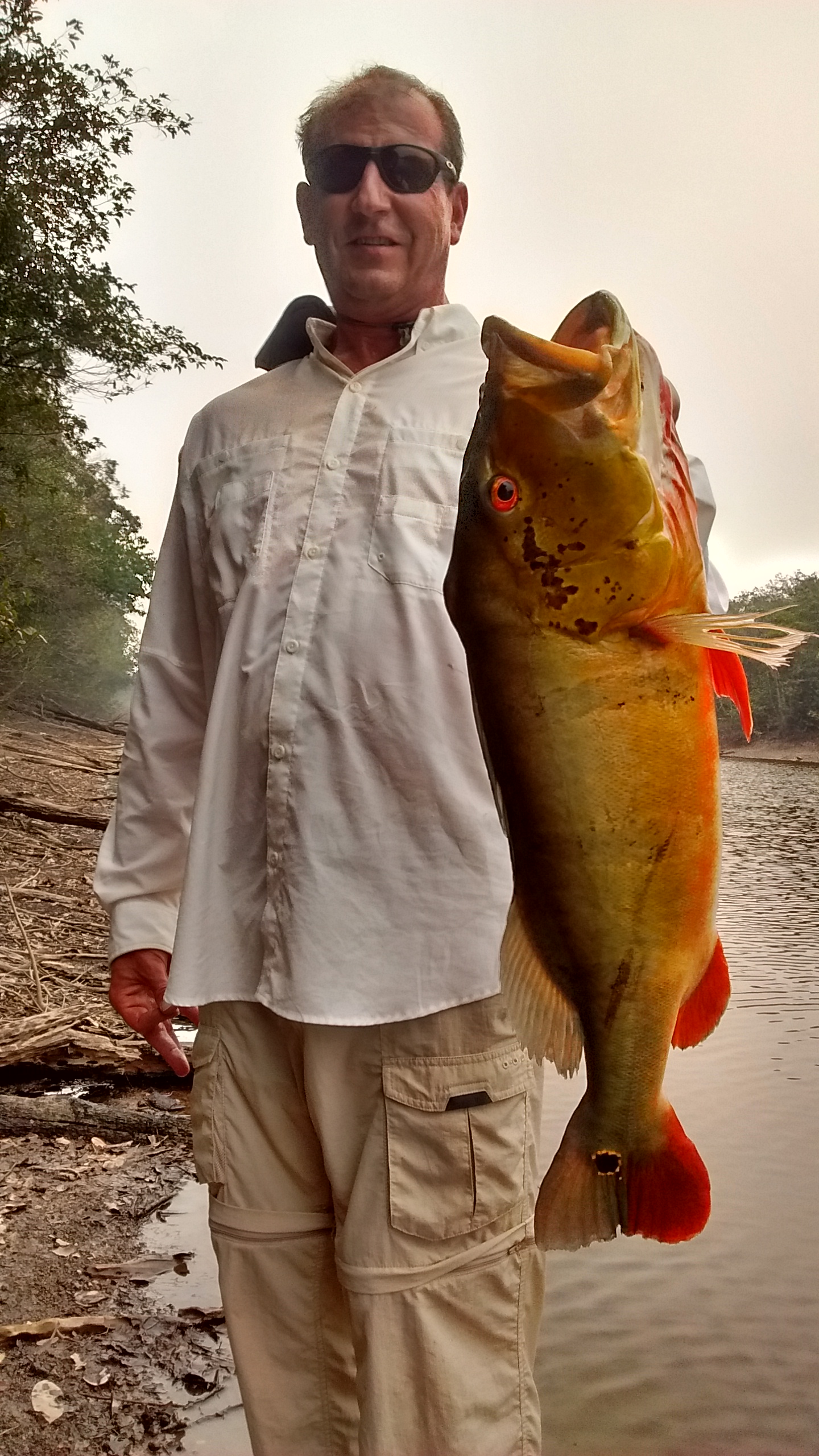 This group of 24 landed 1,080 Peacock Bass the largest of which weighed 22 monstrous pounds. Three of this over a thousand haul weighed 10 pounds, four weighed 11, one weighed 12, three weighed lucky 13, two tipped the scales at 15 pounds, one weighed 16, five bad boys weighed 17 pounds, one weighed 18, three were 21 pounders, and Tim landed the week's best 22 pounder. Congrats to Tim and all. In addition to Peacock Bass, this groups also landed catfish, piranha, arowana, dogfish, freshwater barracuda, and payara.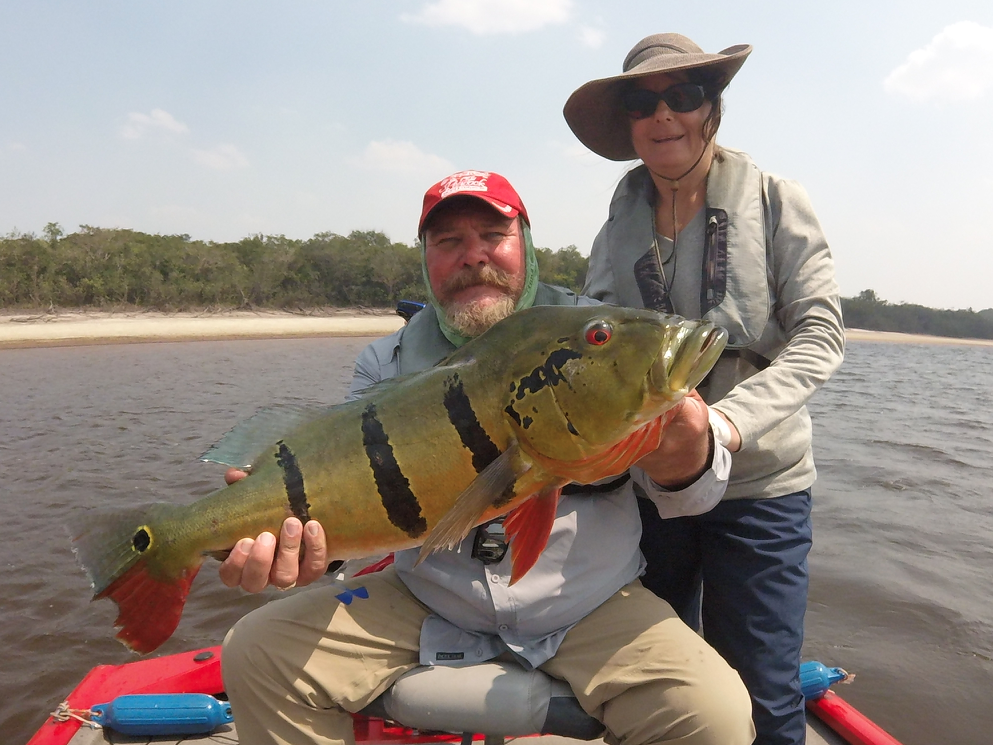 All in all they had a fantastic time, and as I predicted, several became "repeat customers" by booking a trip with us next year. But then, I knew they would…
I know this because I know Amazônia.
I'm Capt Peacock.
A vida é melhor vivida na Amazônia.